October, 30th 2017 | Aix-en-Provence, France
Oral defence of Martina Massullo's PhD thesis:
Les tombeaux et les épitaphes de Ghazni (Afghanistan) entre le XVe et le XVIIIe siècle
[Tombs and epitaphs from Ghazni (Afghanistan, 15th-18th century)]
Aix-Marseille Université and University of Naples "L'Orientale"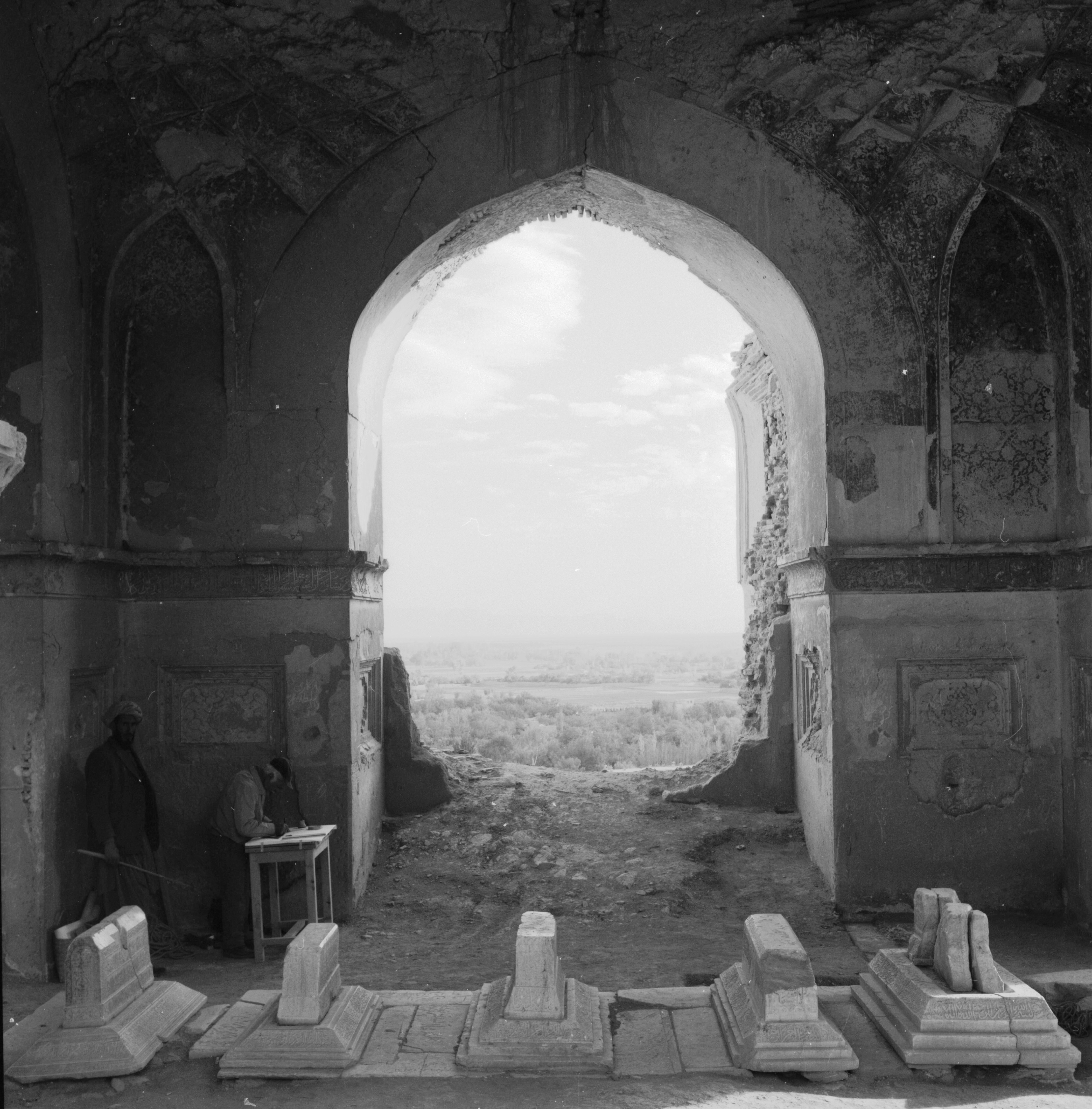 Archaeological investigations and surveys in Ghazni, the ancient capital of the Ghaznavids (late 10th-12th c.), delivered a large amount of epigraphic documents. Among these finds, an unpublished corpus of funerary inscriptions engraved on marble tombs is the object of this study, mostly based on the photographic archives of the Italian Archaeological Mission in Afghanistan (1957-1978).
These lavishly decorated tombs, dating from the 15th century onwards, bear epitaphs carved in cursive script which display a combined use of Arabic and Persian. They attest of a new phase of activity of the city and shed new light on Ghazni history, after the long period of dump and destruction it suffered in the aftermath of the Mongol invasion, when the city lost its ancient political and cultural hegemony (early 13th century). Nevertheless, Ghazni witnessed a new renaissance as a religious and pilgrimage centre as the high number of mausoleums, holy shrines and tombs prove. Extensive cemeteries and burial sites grew up all around the city, redefining the local sacred topography. These funerary monuments mostly belong to local prominent personalities and often preserved the echo of their prestige for centuries, attracting later burials and becoming part of a local holy itinerary, a place of worship for pilgrims wishing to witness their faith to a venerable deceased.
The tombs and their epitaphs draw a new sketch of the city and its inhabitants between the late Middle Ages and pre-modern times. They maintained a refined level of craftsmanship along the centuries, showing an outstanding artistic longevity and originality which is the result of a production not associated to a particular dynasty or epoch but deeply rooted in Ghazni local culture.